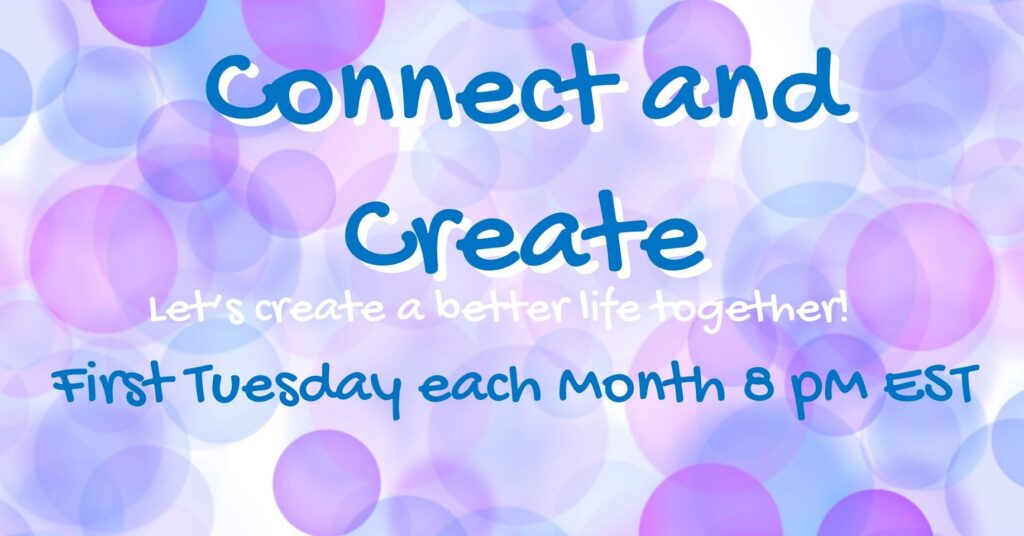 There is a lot to learn when it comes to learning about self-development with chronic illness. Where do we even start? Learning new skills is a huge part of coping with chronic illnesses. Whether it's managing our emotions, navigating relationships, or loving ourselves as we are today, it's nice to have a supportive community to lean on.
Monthly Meetups
That's why I've decided to host, "Connect and Create" space for us to connect and create our own futures by building the skills we need to grow. If you are interested in being a part of this community and receiving updates, including the Zoom links to join these FREE monthly workshops, please use this link to sign up and add contactus@kaylamdouglas.com to your contacts. Each workshop will be different but focused on learning about self-development with chronic illness.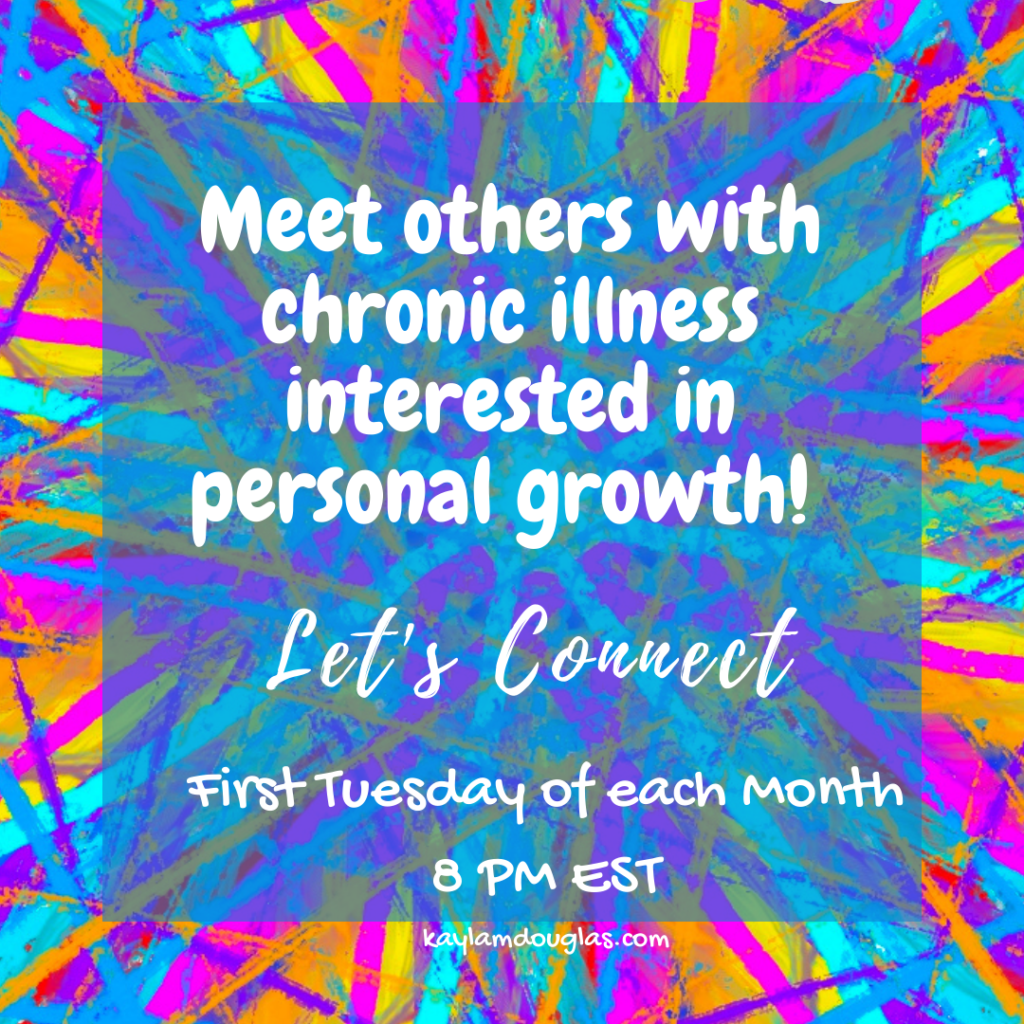 Is Self-Development with Chronic Illness different?
Self-development can include anything from active listening to identifying your ideal future and figuring out the steps that will get you to it! Of course, it includes the same topics that affect people who do not have a chronic illness, but its good to have a supportive community that can help adapt practices as needed. Its a diverse field and I hope we can explore together and find the topics we want to discuss.
You may also find me on social media to learn more about the topics that are coming up and connect with the members that attend the group! The Facebook page Nomad Narcolepsy or my Instagram are the best places to find me! You can also suggest topics that you would like to learn more about so this group is useful to everyone!

I look forward to meeting you and I hope this group will provide sustainable support and skills to all who join!