Who Am I?
My name is Kayla. I grew up near Lafayette, Indiana but out in the countryside surrounded by corn, beans, trees, and siblings. I have four brothers and four sisters so I didn't know what it meant to be bored. I was always sneaking off to read books about faraway places and my travel addiction must have come from those pages.
Why the Blog?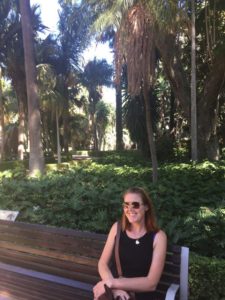 I started to study Journalism in college but found I didn't like the style of writing required and I was just feeling stuck. I discovered Sociology through some electives and fell in love with the classes about people and cultures. I imagined myself traveling and studying cultures and languages and writing ethnographic research studies for a university. Life just didn't go that way. With student loans and a job that wasn't fulfilling, I decided to move to Spain with the Cultural Ambassadors or "Auxiliares" program. I spent 3 years living in Spain and traveling quite a bit throughout Europe.
Teaching Online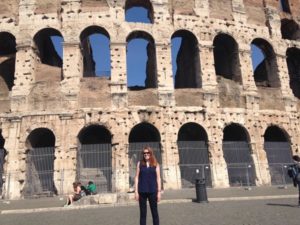 I started teaching online as a side job during the winter in Spain when going to the beach just felt like a tease. I wanted to swim of course but it was just a little bit too cold. I started to love my students and love my job more and more as I worked online. When the school year ended in Spain, I continued my online work as I went back to the states, and visited friends and family, I realized I could do my job anywhere and I was free to come and go as I pleased.
Work without boundaries
Now I can't believe it has been more than a year since I last showed up at a school for work! I haven't taught any in-person private classes or needed to be in any certain location. I have taught classes from various locations in the United States, Spain, Vietnam, Thailand, and Myanmar.
Everyone has obstacles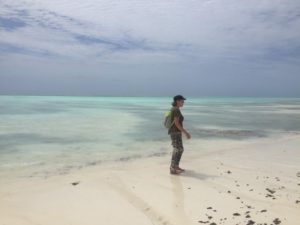 Maybe at this point, my life is sounding pretty easy. What I forgot to mention is that since Elementary School I have been diagnosed with Narcolepsy, which means I struggle a lot with fatigue, and various side effects from sleeping a lot, but not actually getting the restorative sleep that our bodies need. This has been a challenge at each step of the way. I am ready to share that story with the world and inspire others with similar health struggles to live their lives.
Where Have I Been
I have been to Mexico, Ghana, Togo, Benin, Spain, France, Italy, Portugal, Holland, Morocco, Japan, England, Canada, Belgium, Hungary, Croatia, Slovenia, Romania, Scotland, Tanzania, Ireland, Thailand, Myanmar, and Vietnam. Most of that travel occurred in the last 4 years and I am still going!
What can I offer?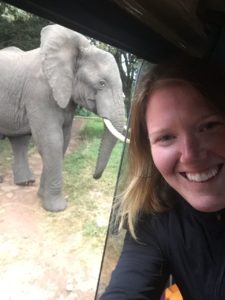 Basically, I am here to show you that if I can do it, so can you! No matter what obstacle you see in your way, there is a way around it. For years I let my health hold me back, and once I stopped, I have never looked back. Of course, I am not a doctor and only you know what is best for you! All I ask is that you take the time to evaluate where you are, what you want, and how you can get there. I especially want to inspire my fellow spoonies out there with an invisible illness! We may not look as sick as we feel sometimes but our health matters. In my case, I've found ways to manage my Narcolepsy without trips to the doctor or expensive medications. It's not about some magic product, it's about finding what works for you! I'm here to give you tips and try to put as many resources as possible in one place so that you can find your own path!
Links to published articles
Scared of the Dark: The Narcolepsy Symptoms that Nobody Talks About