Low Carb Road Trip Snacks
Beef Jerky
Nut or nut butters
Seeds
Stevia sweetened dark chocolate
Seaweed snacks
Laughing cow cheese
Cocoa nibs
Avocados
Sardines
Spam
Tuna
Pork rinds
Pepperoni slices
Kale chips
Quest bars
Single serving olives
Cup of soup packets (just add hot water)
Fried Tofu
Cheese Chips
Protein Powder
Flackers (flax crackers)
Canned Cheese
Low Carb Road Trip Snacks With a Cooler
String cheese, cheese cubes, really any cheese
Hard boiled eggs
Sugar free Jello
Cherry tomatoes
Olives
Sliced vegetables
Small containers of soy or almond milk or heavy cream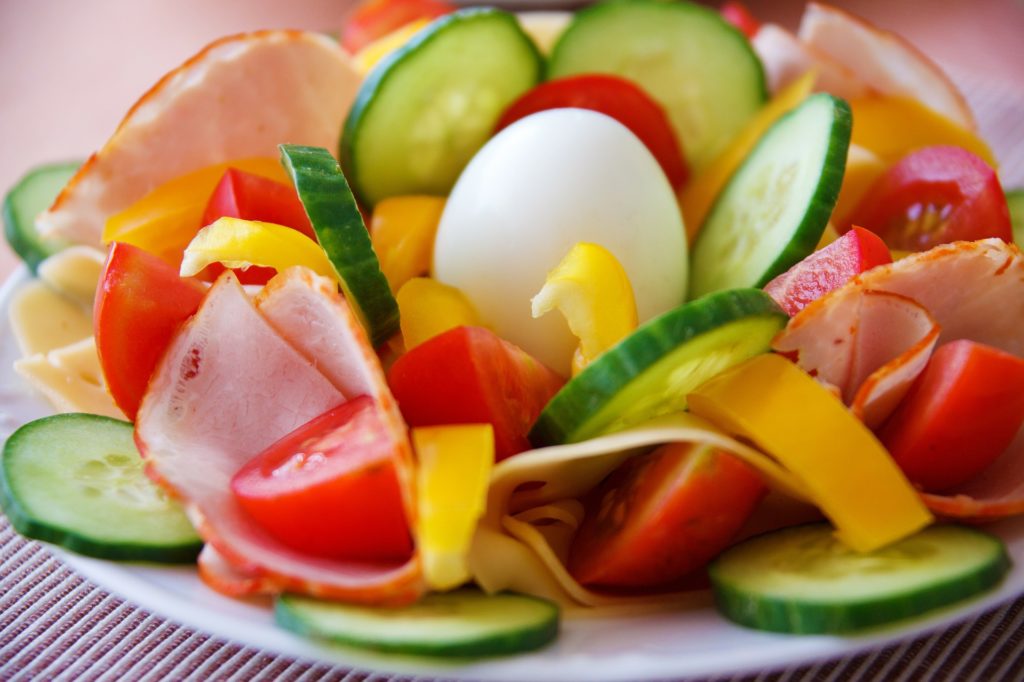 The main thing to watch out for here is the liquids rule. You can avoid this issue by packing your fats in BPA free food grade tubes from Amazon. If you are traveling internationally, you may also have to look out for rules on produce and meat products. You can check the customs website to find out specific restrictions for your country of travel.  The good news is, most of these are okay as long as you consume them before landing!
Low carb non-refrigerated snacks
Nuts** 
Parmesan Crisps
Pork Rinds
Dark Chocolate
Ghee or Coconut Oil
Roasted Edamame
Coconut Chips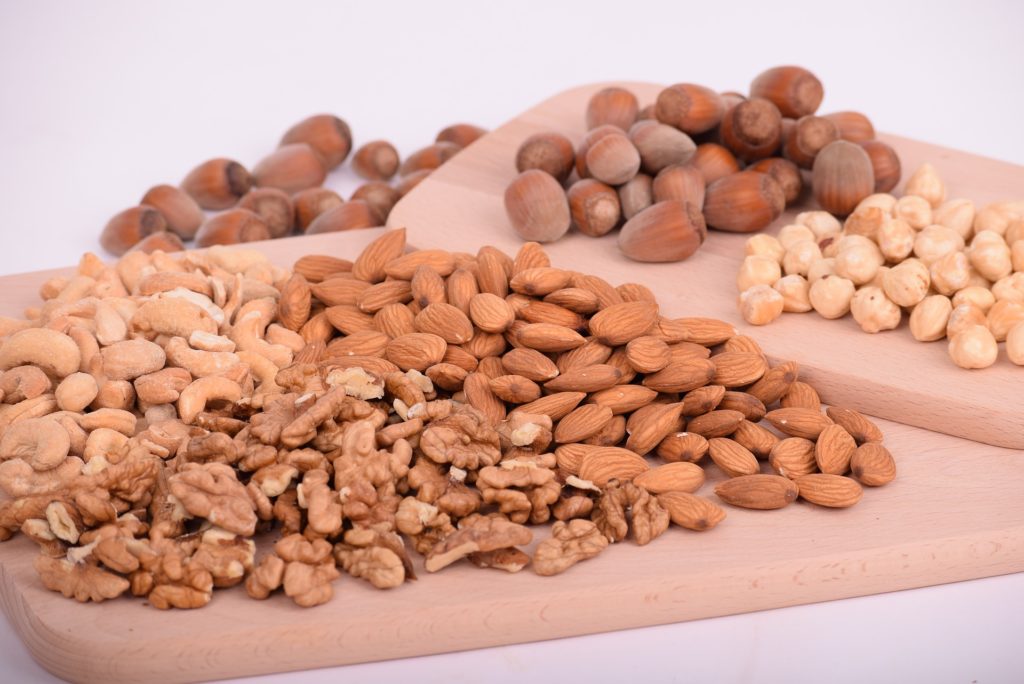 Olive Snack Packs
Epic Meat Bars
Cooked Bacon
Salami Bites
Dukes Shorty Sausages
Quest Bars
Hard Cheese
Low carb snacks to buy on arrival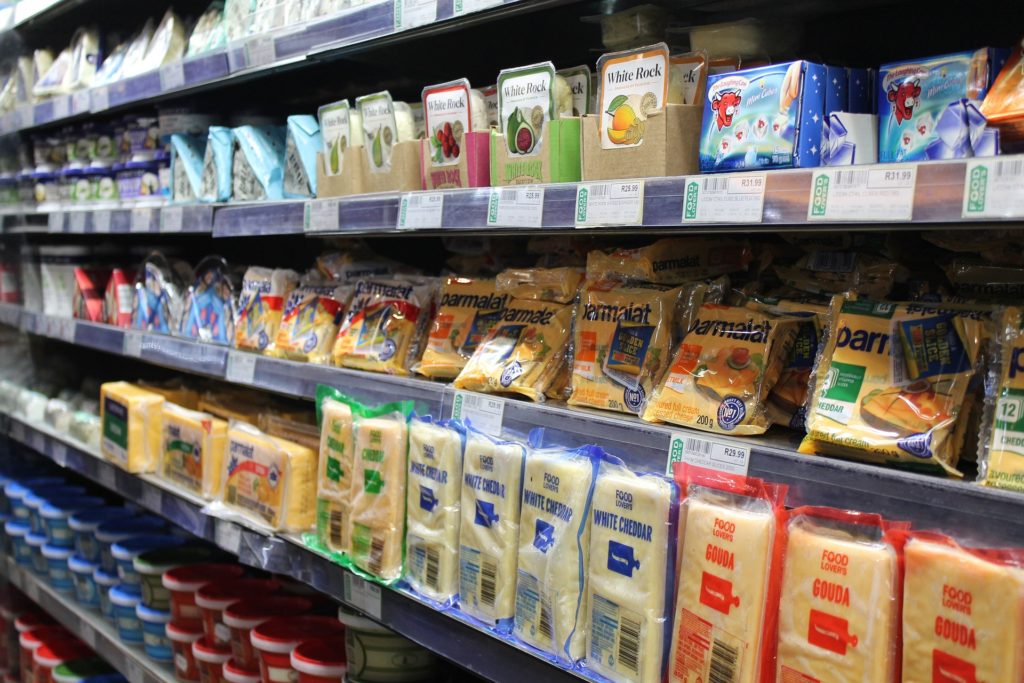 Mozzarella or other soft cheese
Full Fat Greek Yogurt
Deli meat and cheese
Premade salads with olive oil and vinegar
Rotisserie chicken (check for additives)
Avocados, tomatoes, celery, bell peppers or other low carb veg
Pepperoni, salami, or other high fat meats
Low carb snacks to prepare before the trip
Veggie sticks
Bacon
Fat bombs
Cheese dip
Pizza or taco rolls/bites
Keto chips
Salad
Bone broth
Cheese crisps
Keto bread for sandwiches
One Minute Muffins
Finger food/sandwiches
Cold cut meats/ cheese
Devilled or hard-boiled eggs
Steak tips
Cauliflower crust pizza bites or calzones
Flaxseed crackers
Keto fries
Superfood meatballs
Lettuce wraps
Keto pate
Keto cookies
Dry Keto Porridge (just add hot water) 
Keto Product Recommendations
*this list is an attempt to consolidate from online keto group posts, I cannot personally vouch for these products
Bulletproof Brain Octane in travel size packets – bulletproof.com
Clean MCT from Level Up
Coconut oil in individual packets – Trader Joes
Duke's smoked shorty sausages
Hormel Kirkland Signature Bacon – from Costco
Small packets of Jason's peanut butter
Avocado solution: wholly guacamole 100cal packs.
Sabra, Classic Guacamole Singles
Skinny Gut Chocoloate Protein at Whole Foods
Spicy Cheese Crisps at Whole Foods
Pearls single serving olives from Target
Mini-Moos half-and-half pods
Oscar Mayer P3 Deli Snack Turkey, Bacon, and Colby-Jack Cheese
Orgain Organic Plant Based Protein Shake, Smooth Chocolate
Travel with a microwave-safe cup with lid. Another small Tupperware for mixing fat bombs is great too. That means you'll want a small container of dish soap as well. Store anything you are worried about getting smashed in this Tupperware.
Carry a portable latte whisk for your bulletproof coffee needs
 If you are not flying, carry a Swiss army knife or other portable cutlery
 Always carry salt, your favorite sweetener, and individual serving size fats and condiments. Add in your Lo-salt if you rely on it for potassium
Pack along a can opener so you can open cans of tuna, coconut milk, or whatever canned goodness you pick up in the store or pack along for the ride.
Pack low carb wraps and in a pinch order a sandwich and transfer the toppings.
 
Don't forget hydration. Bathroom trips are inconvenient but so is brain fog! Walk into any hotel and just pretend you know where you're going. They aren't going to ask you to buy anything and they are generally very clean.
At continental breakfasts look for butter packets, nut butter packets, and cream cheese that you can add to sausage and eggs.  Check for added sugar or carbs. 
While most coffee shop food won't work, you can always get hot or iced coffee black or blended with some heavy cream or your MCT oil powder.
Don't be afraid to ask for what you need, hot water on a plane or extra butter or cream in a restaurant are not a big problem. If you don't like asking for things, carry whatever you can!
When traveling internationally, don't assume the menus are the same as in the states! You can get amazing breakfast sandwiches made with fresh local ingredients at McDonald's in some countries.
In Europe, I have seen places that state on the menu you can trade out your burger bun for a side salad. When I have suggested it in other restaurants, many oblige.
** In general nuts are great for the keto diet but be sure to moderate serving size and pay attention to carb count.  The best keto options I am aware of are: almonds, macadamia, pecans, Brazil nuts, Pili nuts, pistachios, cashews, and  hazelnuts
Remember the most important thing is to fit it in your macros.  Know your body and watch out for the things that trip you up the most.  Over prepare yourself so you don't get stuck in a situation where you feel forced to eat food that will make you feel sick.  You can do this!