Narcolepsy Coaching is a new concept.  Interested in finding out what it's all about?
Are you tired of feeling tired?  Do you dream of waking up and feeling like you slept? Is your goal to get out of bed with purpose and not snooze your alarm? Do you wonder how much of your fatigue is normal, and how much is because you are living with narcolepsy? If any of these apply to you, then you are in the right place.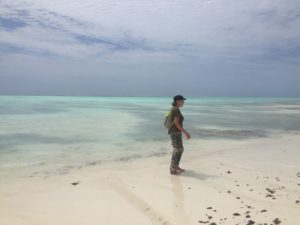 What do I want to offer?
I want to help you get from just coping with your symptoms, to living your best life.  Sure, I recognize there is no narcolepsy cure (although I try to keep up with the research).  We will have to do the best we can with what we have available.  By taking you through a life coaching program, I will help you bring your life into balance.
Are you a doctor?
No, I am not a doctor, and I am not here to replace yours. However, the medications your doctor has to offer you are only one part of the equation.  I have never met a doctor that understands what it is like living with narcolepsy. Who could I turn to that could help me set ambitious but realistic goals for myself? I studied hard so that I could continue moving toward a fulfilling life with narcolepsy.
Find your narcolepsy lifestyle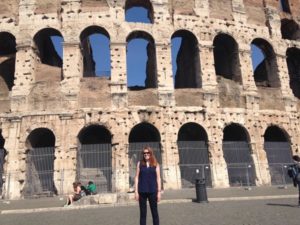 I want to help you manage your lifestyle. I won't teach any particular method to you or tell you that you must do any predetermined thing to feel better. I will challenge you to stretch your mind, and question your beliefs to have a better understanding of yourself and how you might achieve your dreams.
To feel like narcolepsy is not holding us back, we have to understand who we are now, and who we want to be.  Then, we look for ways to achieve our desired state that follow our values, beliefs, and strengths.  There is no one set path for anyone! But I want to help you find your unique road to recovery and success.
Why Me?
I am a Certified Life Coach and hold further certifications in CBT (Cognitive Behavioral Therapy), NLP (Neuro-linguistic Programming), EFT (Emotional Freedom Technique) and Reiki.  My experience identifying the behaviors and beliefs that are holding people back allows me to guide them to get to know themselves better.  I have the skills to help you release negative beliefs and change your behaviors.
I can do all of these things with anyone, not just people with narcolepsy. But I hold a special affection for the people in the narcolepsy community, and that is why I offer narcolepsy coaching.
I have overcome so many obstacles to find my path. As a child, I was diagnosed with narcolepsy quite young and became utterly depressed and hopeless about life.  I began engaging in self-harm and other addictive behaviors at a young age.  When cataplexy started showing up more frequently, fear and anxiety took over. I constantly stressed about millions of scenarios where it could show up and embarrass me. Slowly, I retreated from my social life.   Before completing high school, I attempted suicide and derailed my life completely, becoming alienated from my family and any remaining friends.
Changing my mindset was the hardest thing I ever did, but I had to in order to find happiness and achieve my dreams.  In the past five years, I have been mostly medication free because managing narcolepsy naturally allows me to travel without worrying about prescriptions or doctors.  I have visited nearly 30 countries and am currently living in Myanmar.  I found an online career so I can move freely and nap frequently.
What now?
If you are ready to take action, book a free coaching session below!  If these times don't work for you, please reach out to me! I'd love to hear from you!
Please write your Skype ID in the "notes" section of the booking so I can call you!
[ssa_booking]